With how things are going at the moment, there is no denying that ecommerce will continue to grow at a rapid speed. It just so happens that more and more individuals prefer to do their shopping online rather than visiting brick and mortar stores.Despite all the competition, there is still room to find your place here as well. And once you establish your business, no matter how big or small it is, you will want to ensure that others do not overtake you.
One of the best ways to accomplish that is by staying ahead of the curve with predicting future trends. This article will give you a general idea of what you will need to implement into your venture to gain an edge and stand out from others.
Print on Demand
It so happens that certain markets of ecommerce have more potential than others. One of the examples of that has to be print on demand.What started as a few projects to print custom stuff on t-shirts has slowly turned into a much bigger industry.People are looking to purchase pillows, mugs, calendars, mousepads, phone cases, and everything else that can have a print on it. Starting a similar project on your own is not that difficult, especially if you have some experience with ecommerce already. And you can learn about Printify print on demand integration options and everything else about print on demand in just a few days.
Environmental Problems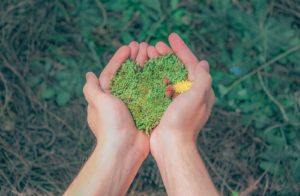 Our planet is suffering quite heavily and there is a big emphasis from certain individuals on sticking to products that are environment-friendly.
Whether it is possible to expect that this trend will become big enough for companies to go completely green is difficult to predict, but if you want to do some good for Earth and gain customers who are into vegan skincare products, recyclable bags and all that, then look to become more eco-friendly.
Mobile Shopping
It is no secret that mobile shopping has been around for a long time now. However, it has grown a lot recently and has overtaken desktop users. 
What this means is that every business should look to focus more on providing the best possible experience for their mobile shoppers. Otherwise, they stand to lose a lot of money. It is mostly Millenials and Generation Z that spend their time on smartphones, but the elderly are also becoming technology-aware and like to browse the internet using both tablets and smartphones.
Social Media
Social media is another big player. While the likes of Facebook and Instagram have been around for years, there are new platforms popping every now and then and they are also making an impact.The two big ones also are not remaining static. Facebook has its own "Buy" button now, which makes it possible to shop using it directly. Not to mention all those groups that you can sell on.As for Instagram, well, influencers are the first thing that comes to mind and how much of an impact they make in both raising brand awareness and driving sales.The role of social media is ever-evolving, and it would not be a stretch to say that things will continue to go in that direction.
Artificial Intelligence
Virtual reality gear itself has a lot of potential, but one cannot underestimate how it will impact the way everyone treats customer service and other shopping habits.For instance, it has been shown that conversations with customers have a positive impact on how they react to you. But there will not be enough people in the customer support department to ensure that.Thus, Chatbot AI will be your virtual assistant and be in charge of handling a lot of workload. Of course, it is not something that is easy to implement, but as technology continues to grow, so will the number of companies that integrate it into their business practice.
Voice Search
Voice shopping is also finding its place. Some experts believe that the number of people who do most of their shopping via voice command will reach about 50 percent in the next couple of years. It can be challenging to implement a system that ensures the quality of voice shopping as it requires a lot of work with longtail keywords, product descriptions, etc. Nevertheless, if you were to make it happen and be the first in your niche, there is no telling how much money you would make.
Multi-Currency and Multi-Language
Those who are looking to make themselves available to more than just local markets ought to think about introducing multi-currency purchasing options as well as translating the website's content into languages like Spanish, French, German, Russian, and so on.
So to give a conclusion, ecommerce will certainly see some changes in the future and you need to be at the top of your game and do everything in your power to run a sustainable business. These trends are going to play a big role, so do not miss out on any of them.