Ray Kroc once said, "If you work just for money, you'll never make it. But if you love what you're doing, success will be yours." To be truly successful, you have to put your heart into the process, and this is exactly the case of Brompton Bikes — a one of a kind company that still believes in British copper craftsmen and somehow manages to turn the simple steel frame into a beautiful work of art.
Brompton Bikes' success story can be easily equated to a fairy tale where details, timing, quality, and imagination play the most important roles. But let's start at the beginning.
It was the mid-1970s, when Andrew Ritchie, an engineering graduate was making his way through life working as a landscape gardener. Maybe everything would have stayed this way, but his friend, who was a cycling enthusiast, asked Andrew to help and come up with a better fold-up bike than the ones that were available at that time.
Andrew was hooked — he liked the idea so much that once the first design was ready, he knew that actually…it was just the beginning for him. What he did not know, however, that it's also the beginning of a major manufacturing success story — one that Britain is extremely proud of.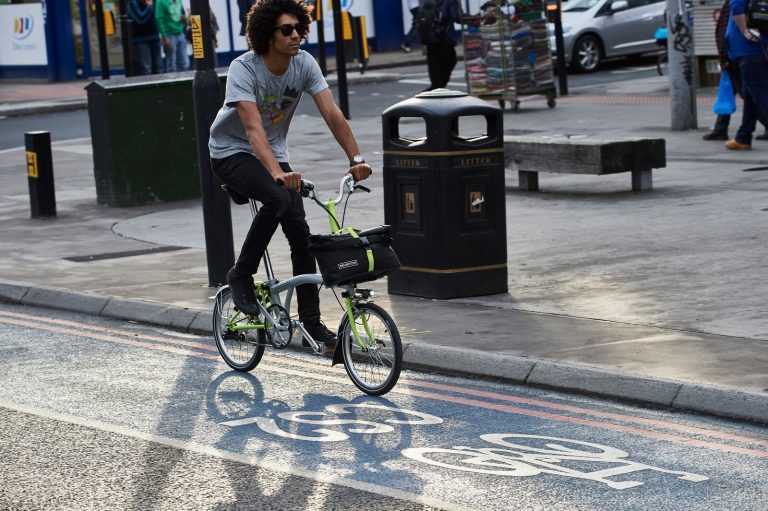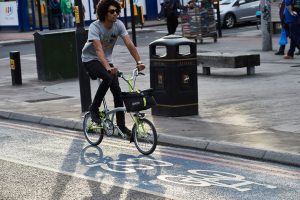 In 1976, Andrew went for it and established a company that was named Brompton Bikes — after the Brompton Oratory, a landmark that was visible from his bedroom workshop where the first prototypes were built.
At first, Andrew had a little help from his friends, but five years later he finally made a huge step forward and started to manufacture the bicycle design all by himself. It was not all easy and simple, and production of Brompton Bikes faced a serious standstill in 1982, but Andrew never gave up: he continued to search for new possibilities of how to extend manufacturing processes whilst undertaking other jobs.
After 4 years, in 1986, Andrew had a little help from his friends once again — alongside former customers that believed in his vision. Having enough money to start production processes on a larger scale, Andrew went for it, and just in a few years, by early 1988, mass production Brompton bicycles were once again on the market.
Since then, the numbers went only one way — higher and higher, and the niche product turned into a cult and absolute necessity for many urban devotees.
The time frame from 2002 to 2003 was a particularly interesting period for the company, as production increased from 6 thousand to 40 thousand bicycles per year. 
And that is not all. In 2010, Brompton Bicycles won two Queen Awards for Enterprise — Innovation and International Trade. This is the second time that company won such award: the first one was received in 1995.
In 2015, Brompton Bicycles built 44 thousand bicycles, and 80 percent of them were exported. The number of employees reached 230, although in 2002 there were only 25 of them.
In case the numbers do not persuade you, let us say that Brompton Bicycles is now Britain's biggest bike manufacturer and exporter company. This fact is truly amazing, especially in this age, when most of the world's bikes are produced in Asia.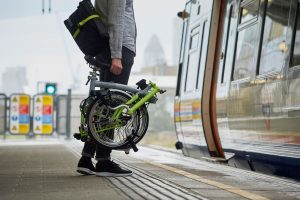 Interestingly, although exports have been the primary source of company's growth, it was also a major strategic decision for Brompton Bikes. At first, the main export market of the company was the US, but Will Butler-Adams who joined the company in 2008 as a Managing director and witnessed the most astonishing production increase at that time, saw some new opportunities and worked towards diversifying its markets and finding some new options: "We analyse new markets' potential, but doing so is so much more powerful than endless procrastinating analysis — the assumptions are usually wrong anyway. There is a role for market research, but we're not swayed by it."
Today, 78 percent of company's sales come from exports, and its employees live by the statement that "the key to success is to be obsessed by the product more than by profit."
So what makes Brompton Bicycles so unique? Experts say that the success story of this company is a direct result of a long-term market expansion strategy, underpinned by a constant and even obsessive commitment to make the highest quality production.
This is the company where details matter, and perhaps the best example of this are devotees that request that the braze points on their bicycles are lacquered, instead of being covered by paint — as such technique highlights workmanship.
Speaking about workmanship, there are 44 brazers working in Brompton Bikes right now, and all of them were taught this craftsmanship step by step, highlighting quality above everything else. Such traditional skills are quite rare nowadays — what is more, they have faded away in the country over the last 40 years due to cheap competition from China and Taiwan, as these are the places where biggest numbers of world's bicycles are manufactured.
When it comes to competitors, Will is more than relaxed and lets them look around Brompton Bikes factory for as much time as they want. How is that possible, you might ask?
Actually, bike construction involves a lot of time and even more attention, but the company works with this incredible perspective that the accumulated know-how is locked up in employees memories or set up in thousands of drawings that are kept within the company. That's why it's so hard to replicate company's ideas and actions.
And what about future plans? Well, for one thing, Brompton Bikes aims to double its output by the early 2020s and is also working on a new project which involves an electric version of Brompton Bike. It is developed with the engineering help of Williams, the F1 racing team.
Will Butler-Adams once said that, "we make our bikes with incredible tolerances and using some special materials, but we have some fun while we're doing it."
Brompton Bikes is a one of a kind example of how far innovation and entrepreneurship, accompanied by outstanding quality and determination to overcome obstacles can go. A company that was started by one person who searched for ways to stay in the market is now known by…well, everybody in the world. Brompton Bikes story is also a major British success story and a one of a kind tale to high quality and engineering, showing that innovation — if perceived right — can do no less than wonders.