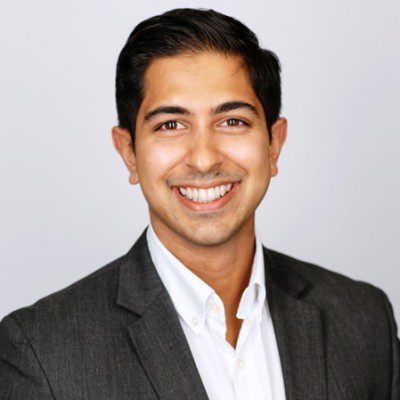 In the world of retail, building customer loyalty is critical. How someone feels about their experience with a brand will determine whether or not they come back. For retailers, making the checkout experience as easy and seamless as possible is one of the most effective ways to create brand evangelists. By Nikhil Sengupta(pictured)  Sales Director, Vodeno 
Improving CX has been proven to influence sales growth, as it increases the chance that the consumer will come back and spend again. Smart brands understand that the integration of embedded financial services allows them to innovate their customer experience and, as a result, grow their business.
While Buy Now, Pay Later and embedded insurance are among the most in-demand services today, they don't begin to cover the full potential of what Banking-as-a-Service (BaaS) providers can offer retailers. An entire portfolio of banking products and Fintech services such as integrated payments, digital wallets, branded debit and credit cards and lending, are now accessible to retailers and eCommerce players. The rapid pace of innovation made possible by API-based technology and Open Banking adoption is making it easier than ever before for non-financial brands to tap into this trend and reap the benefits. But how does embracing embedded finance benefit retailers – and what does it involve?
Banking for everyone – not just banks 
Building a fully operational, compliant banking product from the ground up was traditionally out of reach for non-financial companies due to the risk, complexity and regulation involved. BaaS providers can provide the underlying technology and regulatory and compliance expertise required to integrate fast, reliable products into any company's ecosystem, using APIs to facilitate the connection between user input and the banks' internal systems.
In the case of Vodeno, we offer a cloud-native platform, combined with a full European Banking License, giving our clients everything they need to create, support and operate a portfolio of banking products in a modular way that is tailored to their business.  This is the first benefit available for retail brands – the ability to implement embedded banking products without incurring massive infrastructure costs. This allows them to create new commercial opportunities, optimise their customer journey and enter new markets. 
But partnering with BaaS providers can do more for retailers than just enable them to increase their revenue through sales growth – it can allow them to improve their relationships with their existing customers, and learn more about them through improved data and insights. 
Building loyalty through banking
Retailers have long sought out ways to earn their customers' trust and attention in a competitive market, in order to keep them coming back. Embedded finance options are a new way that retailers can gain a competitive edge. Offering a personalised experience that seamlessly integrates their preferences and personal information makes consumers more likely to be loyal – 73% of consumers say a good experience is key in influencing their brand loyalties.
Regulation supporting Open Banking (PSD II and GDPR) benefits the vendor as much as the customer in this respect. Ensuring that every step of the purchasing journey takes place within the brand's own platform, rather than forcing their users to leave their environment, allows retailers to know their customers better. Armed with these insights, they can launch new commercial models, bolster revenue streams and ultimately deliver products and services that their customers want to see. 
BaaS providers and the innovative solutions they can provide are changing the landscape for retail. Giving retailers access to innovative banking products, they can focus on what really matters – their customer and building the best customer journey possible. Delivering a modern banking experience that suits their customer's needs is no longer out of reach for retailers.