European Business catches up with Romain Gerardin-Fresse Founder of the Award Winning Crisis Management Firm  GFK CONSEILS JURIDIS  (https://www.gfkconseils-juridis.fr/ ) who not only scooped a prestigious award at the European Business Awards this week but he also won a second award from our extensive readership base where under 40,000 votes were cast . The award was for luxury crisis management agency of the year 2019 and in our interview we find out what he does , the challenges he faces everyday in running this unique business and what keeps him ticking!
You've decided to start Gfk Conseils-Juridis two years ago, in 2017.So let's go back for a second. Tell us how and why did you decide to start Gfk Conseils-Juridis?
I come from the world of counselling, in its broadest sense.
My role has always been to advise decision-makers, bringing them my strategic vision of a given problem.
From the experience gained from my previous positions and obligations, I realised that entrepreneurs were looking for a comprehensive business consultation and resolution solution that would allow them to be accompanied fully and effectively. 
The idea was therefore to propose an all-encompassing mission, which ranged from thorough audits to the accompaniment in the day-to-day administration of a company, the development of growth and the resolution of disputes encountered.
A businessman whose profitability is at half-mast not only has to identify the problem, but also address the cause and prevent the consequence. 
In order to do this, it was necessary to create a concept that would eliminate the hermeticity of different professions, which are yet complementary, but which often acts with a compartmentalisation that removes any possibility of an overall vision.
By creating Gfk Conseils-Juridis, we wanted to offer a high quality of service by completely rethinking the approach of the concept of advice.
Our core business is strategy, applied to different paradigms.
We identify issues, define solutions to implement, and mandate external professionals where appropriate.
Gfk Conseils-Juridis offers turnkey services to private customers and businesses and has a solid reputation of being the company that can be entrusted with matters of any nature.Could you tell us a bit more about what the company does?What's the most common task in the company's portfolio?
We are "solution makers".We actually have a more omniscient and much less obtuse point of view, because we integrate several trades, while remaining the unique link and the only reference for the customer.Where lawyers practice only law, accounting experts only accounting, and bailiffs mainly recovery, we have created a concept that encompasses them all, with an inter-exchange of all the tasks carried out by each of them.
In fact, we know how to take a different perspective on a given situation, and take a different view.
We can be requested in two cases:
We intervene on a problem already facing the client, for example a commercial dispute. We study the situation, define the strategy of defence or attack, and accompany the client in the resolution of the dispute, building on the complementary skills of our teams.

We intervene following a problem encountered by the client, but which is not yet defined or understood (e.g. a decrease in profitability or in cash flow, for which the cause or explanation is not yet known). In this case, we first conduct an audit of the structure and functioning of the client's entity, we identify the problem explicitly, define the strategy to adopt, discuss implementation practicalities and finally accompany the client in the restructuring of their entity.

As part of a growth development, especially internationally, we carry out a complete collection of the necessary data (economic intelligence), and we verify the realisation of the project according to the norms and laws in force.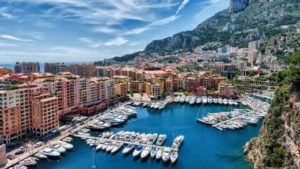 The company was created in 2017 and has already become the definition of a top-class Multi-Family Office firm. That's an amazing achievement. In your opinion, what were the biggest challenges during these few years?
We have a significant focus on being a Family Office.
In fact, in September we won the award for the best Multi-family Office de Luxe in France, awarded by the Luxury Lifestyle Awards in front of more than 80 firms in competition.
As part of this activity, we have various agreements signed with several prestigious private banks, especially within the Principality of Monaco.
This mission of Family Office that we lead is to take in the broad sense, and fits perfectly into the initial dimension of the firm.

For example, for the acquisition of a luxury property for a client, we will inform our client about French specificities, utilise a private partner bank, build their financing file and accompany them in the various steps, carrying out all the due diligence with the notary and the services of the State. If the client has a particular project of modification for the property, we will enquire about the possibilities, mandating a well-known architect, carrying out all the steps on his behalf, checking the sales documents, being present at the various interviews, etc.

As part of a bank introduction to a private bank, the fund manager will invest their assets differently depending on the client's profile.
Our role is to define, in advance with the bank, the investment strategies, after having exchanged with the client about their willingness to take risk and profitability, and then to ensure that the bank complies with the instructions.
Every quarter, we complete a full point with the Portfolio Manager and report back to the client.

We also manage the day-to-day expenses related to the assets held by our clients, represent them in the various bodies, manage their expense accounts, carry out declarations and administrative formalities, etc.We even take care of the registration of these clients' yachts or private jets, and of all the formalities related to them with the General Directorate of Civil Aviation or with the harbour offices. We are optimising the management of their assets.This activity has led to us gaining a different clientele, for example royal or princely families of the Gulf and Southern Asia, actors, sportsmen, public figures, etc. We are a shoulder they can rely on.
The biggest challenge was to succeed in becoming a trusted partner and to take our position between the great houses that have already been present for decades.
Through hard work, efficiency and availability, it seems to be successful!
Gfk Conseils-Juridis just won an award from European Business Magazine: it has been chosen as the Luxury Crisis Management Firm of the Year 2019.
Congratulations!In your opinion, what were the main tipping points this year that resulted in winning this award?
An important part of our business today, which is part of the continuum of protecting our clients' interests, is crisis management.
Crisis management is really a hybrid mission, where legal defence, strategy and intelligent communication are combined.
We intervene in the support of public figures or large groups in the context of, for example, financial political affairs or health scandals.
As such, we deal with the cause and prevent the consequences, in particular by defining the media strategies to be implemented.
On the one hand, we solve the problem, on the other hand our communication teams intervene by preserving the image of the leader or personality, by destock information partially if necessary and anticipating the consequences, while also repairing their image – which could have been diminished and which could suffer from the ravages of the hyper-media in which our society today revolves. 
Crisis management is the typical approach for the cases in which we must act with quasi-surgical precision, in record time and whose global approach must be relevant and without pitfalls.
Destocking of information, legal security of assets, containment of scandal, pooling of all actors (experts, lawyers, communicators, etc) offers our customers that are affected by a situation of this kind, the feeling of being protected, accompanied and defended, without a single potential aspect of the situation being left uncovered. 
To be serene when amongst turmoil such as this is vital, so that one can effectively ensure their defence and that the economic, social and personal impacts are minimised to the maximum.
Celebrities, upper-class families, royal dynasties, big corporations, and government officials —Gfk Conseils-Juridis have worked with different clients from all over the world. You've even worked with the African government at some point. How do people — who are so different — find out about the company?
The company has always be on top of its game: how do you guys achieve it?As you see it, what are the main things that make Gfk Conseils-Juridis different from other
companies?
Perfectionism in the accomplishment of our missions is a vector of confidence.
Our customers know that we work efficiently and responsibly, while maintaining a very high level of confidentiality.
This profile of decision-makers and public figures has a particular need for their problems to be treated seriously and quickly, without any risk of information leaking.
It's a very closed circle, and so the recommendations from those satisfied with our services, to other high-profile clients, are almost immediate.
But this proximity also obliges us to maintain a very high level quality of service, without which our reputation would not be what it is today.
We are currently working with two African governments, because in addition to our knowledge of public law, we have an Economic Intelligence Department that monitors and continuously collects information while managing reputation and communication.
While we must of course keep the exact content of our projects confidential, our role is to provide strategic support, particularly for certain legislative directions.
The breadth of knowledge we are able to show in the apprehension of a problem differentiates us from other strategic consulting firms.
Entreprendre, Les Echos, Contrepoints, Forbes — you write articles about political, legal, economic subjects for these magazines. Is writing your passion, or just a way of staying aware of what's going on in the areas that areimportant for Gfk Conseils-Juridis?
The question is very relevant!
Actually, writing these types of articles is a real passion for me.
I like to be informed in detail about subjects in important areas such as political, economic or budgetary law, to condense the information obtained through various channels, and inform readers about these topics, which are of obvious importance in order to understand the world around us and the society in which we live.
It is also an obvious honour for me to contribute by writing these lines to such prestigious magazines.
Of course, digging into topics related to immediate news in areas that affect Gfk Conseils-Juridis is an undeniable gain in the efficiency and enrichment of our database.
Let's talk about the future. In your opinion, how will the company change over the next 5, 10 years?What are the biggest goals for the upcoming years?
We are in full expansion.We earn customers and market share every month. So I'm particularly confident that our firm will continue to grow.
To meet the growing demand of our international clientele, this year we opened an office in New York on Park Avenue, and another in Dubai.
Quite frankly, I don't think we're going to stop at those two destinations, and there are other destinations that are under consideration.
Within five to ten years, I hope that we will have strengthened our position a little further on the various sectors in which we operate, and that we will have become a key player in the council, on each of the five continents.