European Business Magazine Awards acknowledge the most respected companies, their C-level executives and the most promising and pioneering destinations in the international finance and business landscape. Huge voting took place over the 7 month period online between the subscribers and readers and in one of the most competitive categories Iowa came through as Best State To Invest -USA 2019
London, 01/09/2019 Iowa claims the No. 1 Spot in the Best State to Invest In 2019. The Hawkeye state leads the nation across a variety of metrics including education, quality of life and government incentives.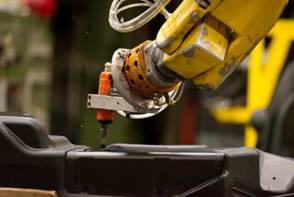 Iowa has won the Best State to Invest In 2019 according to European Business Magazine readers and subscribers, and is quickly gaining prominence beyond the agriculture and food production spheres. Factors that paved the way for Iowa's placement include affordable housing, great infrastructure, low operational costs, a thriving economy and an appealing social environment, with nearly 450 international employers already operating there.
Some states boast a wealth of natural assets including low-cost land, sandy coastlines or rich mineral deposits, while others address the challenges that international companies face when entering a new market. Some states are strong in human assets, offering rich consumer markets or tech-savvy talent pools, while others attract investors with policy incentives, liberal tax laws or a pro-business environment. However, Iowa has developed an all-inclusive winning formula.
A rural state in America's heartland, Iowa's technological innovations are advanced, with nationally recognised research centres and human resources with a renowned Midwestern work ethic. This award winning state gives businesses a huge competitive edge and its corporate income tax offers significant advantages. The state's pro-business policies give businesses with an Iowa HQ a huge competitive edge.
Iowa is celebrated for more than Eskimo Pie, the loose-meat sandwich and the three point shooting legend Chris Kingsbury.
To learn more about our award winners please visit the European Business Magazine website:
https://europeanbusinessmagazine.com/