How did mellow start?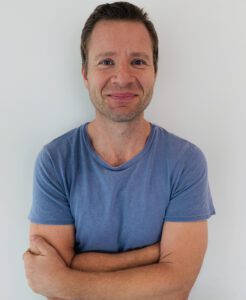 Mellow is a fully managed, curated online marketplace for global CBD (cannabidiol) brands. Myself and Neil (co-founder) set up mellow earlier this year when we realised the huge potential for the growing CBD market in the UK. We wanted to provide a platform where consumers could have the confidence to make smart and confident purchasing decisions and enjoy the potential benefits of CBD including pain relief and help with sleep concerns, and also connect premium CBD brands with a global audience. We're also hoping to with expand into other (non-CBD) sectors that promote wellness as a key part of a positive healthy lifestyle.
Is the platform legal in the UK? 
Our marketplace platform is 100% legal in the UK. The legalities surrounding CBD itself are complex and are at infant stage – something we are really motivated to educate consumers and investors on, and encourage more industry wide regulation to further legitimise our industry. In the UK, legal CBD products must contain 'no trace' of the psychoactive compound tetrahydrocannabinol (THC), guidance which causes confusion as there is no standard testing regime to meet this requirement. For comparison, in Germany the threshold is 0.2% and in Switzerland it's 1%.
As part of our onboarding process, we make sure the brands we curate as part of the mellow marketplace adhere to the highest level of quality control and industry testing.
Were there any other legal issues in the UK? 
There are a few obstacles to overcome. The latest legislation classes CBD as a novel food and all products containing CBD which are consumed by humans must be approved to be placed on the market by 31 March 2021.
CBD products for use by animals is a grey legal area in the UK. CBD for use in pets can currently only be prescribed by veterinarians and CBD pet products should be approved by the Veterinary Medicine Directorate.
There are also restrictions on CBD advertising. Classifications can differ depending on whether they are food, food supplement, novel food or medicine and so unsupported health claims have to be avoided. Google also bans ads with any CBD-related keywords, and Facebook/Instagram do not allow paid advertising of CBD products. So marketing plans need to take into consideration what's possible.
What is mellow's USP?
Our key USP is the technology offered to our premium brands, integrating tools that allow them to successfully sell, reach a global consumer base, and grow their demand. These tools include a fully functioning multi-merchant pay-out capability, bespoke merchant onboarding, scalable business intelligence and seller data analysis tools, and multi-currency banking and pay-out solutions, a particularly significant differentiator in our sector.
Our own personal experience also sets us apart from our competition; myself and Neil have a combined forty years of experience working with and around marketplaces.
Is mellow the first CBD marketplace in Europe?
Our marketplace is the first in the UK to offer consumers' access to global brands that have been fully vetted to ensure their quality and that otherwise wouldn't be easily accessible. It is also unique – for example, contrary to popular belief, Amazon does not sell CBD products, allowing us to serve a growing consumer demand that the marketplace giant cannot.