No sector or business can deny the impact and speed of this digital wave that is currently sweeping the global economy .The digital era has managed  to turn everything upside down and had truly integrated itself in the banking and finance sectors. Digitalisation has taken a hold of both industries by its horns and times are changing and fast. Challenger , Transformer, Disruptor are just some of the phrases that  describe some of the entrepreneurs and companies that are going up against the old guard . Brett Nicol reports on the latest waves affecting the industry.
It's almost hard to imagine that a few decades ago, convenience, speed and flexibility were considered as attractive add-ons when it comes to customer-bank relationship. Nowadays, it's a standard expectation. Challenger banks has sure helped to change the game and its rules .They were the first ones that started offering their customers more personalised and efficient services. Metro Bank in the UK is an excellent example . Being open to 8 pm each evening as well as both Saturday to Sunday while customer service is of the highest quality. So much so, yours truly was even persuaded to switch!
As the new wave of technology swept the banking sector, in order to stay competitive, traditional banks had to step up and rethink the way they do business, evaluating social and mobile capabilities.A few years ago, Deutsche Bank did a study on digitalisation and banking, called "Digitalisation and the Future of Commercial Banking", in which authors H. Forest and D. Rose said that "digitalisation is a trend, driven by 3 major forces: customer experience, technology push and economic benefits".
Digital revolution and digitalisation is not just about banks — it's also about customers all around the world that are looking for ways to transform the way they bank and manage their money.  Digitalisation also means the emergence of new markets, products and services.
But it's also a challenge to the financial sector, because reaching customers and making their experiences one of a kind is not so easy anymore — maybe because at some point customers' base have actually changed. Why?
Sometimes referred to as "Generation Z", and other times referred to as "Generation Y on Red Bull", these customers of today have never lived in a world where information was not readily available at the touch of their fingertips, or through other interfaces, such as voice commands or fingerprint recognitions.The banking sector is no different from other businesses , they must think about providing additional value to customers. 
However, in order to provide that value, one must know its customers really well, even in times when consumer behaviours are changing and evolving really fast which is the point itself  as digitalisation has transformed manual processes, transactions and activities into digital services. And millennials — as well as their behaviours — are a really big part of this.
The reason for mentioning l? What do they have in common with banking sector and digitalisation? A great deal !!The millennial customer base is growing, and soon it will be more important than any previous generation. Reason being is simple , it all comes down to the fact that millennial generation is the largest one in history, with more spending power and technical knowledge than any other generation before it. They are highly mobile, technically savvy and prefer to have new ways to conduct their banking. They also want financial institutions to make banking less boring and more interactive and have their wants catered for…like ..yesterday!.
A report by ABA showed that banking providers actually tend to have troubles talking with millennials, as 71 percent of them would rather go to the dentist than listen to what banks are saying. It gets even better. As much as 85 percent of millennials, according to a study by Varo Money and Segmint, say that artificial intelligence could help them better manage their finances, so banks and credit unions should use digital tools and AI to deliver the financial insights that they crave for..
"It's a new era of banking. Adjusting to new regulations, pressure to reduce operating costs and refocusing on core operations have made it challenging for banks to realise the full benefits of digitalisation and maximise the time they spend providing value to their customers. Those who succeeded are using internal and external data, AI and the power of technology to create completely new experiences for their customers and employees alike and provide more value to customers.", said D. Judge, Head of Business Commercial Excellence at Ulster Bank.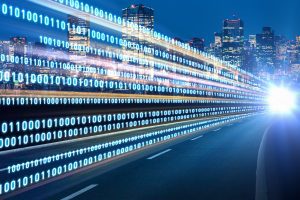 Banks are generally good at gathering data, but the problem is that they are not always good at interpreting it and revealing the most important insights from it that are necessary to provide new, exciting and sophisticated  experiences to customers.
It is essentially massively important for banks to strategically connect their businesses with the vast amount of data available to them: this way they become capable of building intelligence on customers' evolving needs, which results in driving value.
Banks must invest in technological capabilities that allow them to become more intelligent about their customers. Ideally this means understanding the needs of the customer without taking any direct feedback. It is also one of the reasons why banks are investing huge sums into AI.
Barclays, Deutsche Bank, Lloyds and other major players have already announced billions of euros of investment in this area. And others will follow as well.
Europe can be proud of having a number of banks that responded to the digitalisation challenge and embraced it with open arms. Barclays was one of the first banks to switch to internet and digital banking,  a switch we now know went down extremely well with customers..
Metro Bank — as mentioned above is already a hugely successfully digitalised retail bank . It has been very clever as it has managed to outsource its IT component entirely, ensuring that its digital offering is infinitely scalable and able to fulfil regulatory reporting requirements fast and cost-effectively.
SEB Bank, one of Sweden's leading bank, won an award in last year's World's Best Digital Banks ceremony, claiming the title of the "Best Corporate/Institutional Digital Bank for Central and Eastern Europe". It was highly commended for launching an innovation centre and labs to enhance user experience, by incorporating external businesses and internal experts to create new products, improve daily operations and create new user experiences. Social media is an important part of SEB's online banking strategy, and this bank has a dedicated team that monitors social media to guarantee responses within few hours.
CaixaBank – one of Spain's biggest banking group,  won an award for being the best corporate digital bank in Western Europe. This bank has more than 90 percent of its products and services available online and was also awarded as the best bank for social media.
Just a few days ago, on June 29th, MarketForce hosted a two-day conference in London, called "The Future of Digital Banking". Besides bringing global banks together to inform and present ideas and strategies to one another, this conference also aimed to discuss the future of banking sector — including the latest digitalisation challenges . An event very well attended by all accounts, with all the leading honchos in attendance. Questions were raised as to what does the future hold for banking sector? With blockchain and cryptocurrency still high on the agenda , and  still hugely important , challenger banks artificial intelligence , alongside with millennial banking were the key topics.
In the upcoming 12 months for the banking industry some of the most important trends will be a mixture of :removing friction from the customer journey, the use of big data, AI, advanced analytics and cognitive computing, and improvements in integrated multichannel delivery.
Mention banking to most however we really are in some quite interesting times for the industry. Customers and businesses are evolving and changing in such ways that we did not even 
think was possible five years ago. How they think about banking, money and success has shifted upside down, and it's all about experiences now. Although not just about digitalisation for financial companies anymore, customers are eager and ready, and the financial sector must simply keep pace.Banks are aware it's about re-inventing dated policies, processes and products for new and more discerning generations of connected consumers for bank not only to attract , but to stay.