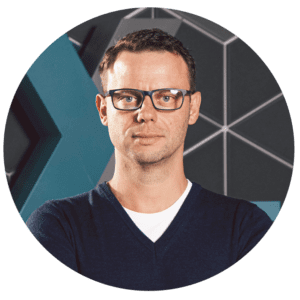 Maciej Dziergwa, CEO at STX Next explains why Poland is the perfect place for a tech company to thrive
In recent years, Poland has surfaced as a leading location for technology investment, start-ups and entrepreneurial talent in Europe. The nation's recent economic growth, wealth of software development talent and appeal to venture capital firms cement its place as a promising European tech hub, and its population is full of optimism for the future.
Economic growth has seen the country spearhead a series of technological innovations and advancements. Poland's IT industry constitutes about 8% of GDP, employing over 430,000 people, while it is the largest economy in central and eastern Europe, with 30% share of total GDP and 25% of the population.
Poland's status as central and eastern Europe's technological beating heart has been well-recognised by those inside the industry for some time. As of 2022, market leaders such as Google, Samsung, Facebook, Amazon and Intel have set up shop there, alongside more than 500 other R&D facilities.
For new founders and established players, young developers and team leaders, Poland is a hotbed of opportunity. The technology market is thriving – Poland's collective IT expenditure grew by nearly 17% in 2021, totalling more than $20 billion – and the country is ready to play its part in growing the global tech economy. So, what factors are behind Poland's rise as a major European tech hub?
Educating the next generation of developers
First and foremost, Poland's proximity to the rest of Europe is a crucial factor for its success. Travelling to Poland takes less than three hours no matter where you are in Europe. This is perhaps one of the main reasons that it sits on such a wealth of tech talent, with a seemingly never-ending stream of developers entering the industry. Given the country's ability to work with international businesses by virtue of its geographic location, working in IT always has a lot of promise.
Poland is the preferred study destination of more than 57,000 international students at more than 500 universities. Nine of these feature in the Quacquarelli Symonds (QS) world university rankings. According to the National Science Foundation, Polish people also have a strong educational background in IT-related disciplines: 43% of people in Poland aged 25-34 have a bachelor's degree or higher in technology or software development.
Much of the world is navigating its way through a tech talent shortage, something that luckily hasn't had as strong an effect in Poland. As such, the nation is an attractive location for tech giants with a host of new developers ready to innovate, armed with some of the most advanced technical skills in the world.
A burgeoning pool of experts to pick from
Poland has the largest pool of developers in central and eastern Europe, accounting for nearly 25% of the entire developer population in the region.
According to a study conducted by HackerRank that put a series of challenges to over 1.5 million people around the world, Poland has the third-best developers globally, behind only China and Russia. Around the country, Poland has seven major IT hubs employing over 85% of all IT professionals in the country. Despite the level of quality on offer, outsourcing software development in Poland is typically 30% cheaper than in the US, and 20-25% cheaper than in western Europe.
A venture capital hotbed
In the first three months of 2022, venture capitalists invested a total of €251 million in Polish businesses across 98 transactions. If investment were to carry on at the same trajectory, by the end of 2022 Polish start-ups could attract over €1bn for the first time in the country's history.
Poland is home to one of the most start-up-friendly ecosystems across the globe, spurred by remarkable recent increases in investment. It has the talent, the funding and all the other ingredients necessary for businesses to make a success of pursuits there, as has been proven in the past.
Many central European-born businesses retain a large proportion of their headcount in their home country even after flying the nest. Brands like Booksy, Allegro and Docplanner all started out in Poland and have since had huge impacts in other parts of the world.
Primed for future success
When considering the recipe for a prosperous tech hub, Poland has the most important ingredient in abundance: people. Not only are there plenty, but they are highly skilled, motivated and industrious, and are supported by a healthy infrastructure and investment. Poland has all the attributes to be Europe's tech engine room for years to come.