European Business recently met Ruairi Kelleher who is the newly appointed CEO of Immedis, winners of Global Payroll Provider of the Year.  Immedis provide international payroll and employment tax solutions for multinational organisations with overseas staff, whether locals or expats.  We talk to him about his path to becoming CEO, the company's business operations and what he hopes to achieve in his tenure.
EBM- Your path in the Payroll sector started with Taxback back in 2012. You've worked across the Group in various positions, including Senior Commercial Manager, Commercial Director, etc.  Now, you're the CEO of Immedis what would you say your most valuable experience has been and which has been the most important one for you?
RK-It's difficult to say what has been most valuable. Each role has been instrumental in getting to where we are now. The Taxback Group is a hugely successful global financial services group, grown from very modest beginnings.  I think this history is what has been fundamental to our success.
Our Chairman Terry Clune built the company from his student days in University and this entrepreneurial approach filters throughout everything we do. Each employee has the freedom and authority to make changes and have an impact on the business. This gives people real ownership and authority to drive the business forward. Today's employees want autonomy and to really make a difference, not just be another cog in a corporate machine.
EBM-You have a strong management consultancy background which has been integrated with optimizing business processes.  Would you say that this background has been helpful to you in the Tax and Payroll sector? Are there any specific skills that you need more than others while working at Immedis?
Business process optimization is a key part of what we do.  The global payroll operation is hugely complex with different countries, legislation, currency payments, timezones and languages to deal with.  Without efficient and effective management of this process mistakes can occur that can lead to incorrect or late payments to employees and tax authorities.  The end result? Unhappy employees and fines from authorities.However, I think the most important skills you need while working at Immedis relate to relationship development. Whether you are in our Service Delivery Team, Sales & Marketing, Technology or Operations, working together with clients, partners, suppliers and colleagues is central to our success. Being able to really listen to what people need and help them in a way that makes a difference is vital. So often we hear from clients whose previous providers did not care enough to provide a good service and respond to their requests in a timely way.  That's our number one priority here and always will be.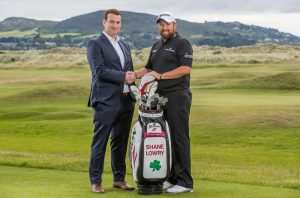 EBM– Immedis has a strong and clear vision. The company seems to keep one step ahead with technologies and bringing more innovation to its clients. With digitalisation sweeping one sector after the other, which new technological solution would you say is the most beneficial to your clients?
RK- The global payroll market is ripe for innovation. Our cloud based platform iConnect is the first truly global payroll solution that consolidates payroll data from around the world to help simplify payroll and employment tax management. Payroll is a cyclical process with some very repetitive tasks being performed each month. Data needs to be gathered, checked, reviewed and approved in order for employees to be paid accurately and on time.We have built Robotic Process Automation (RPA) in to our software to help eliminate errors caused by human intervention. As a result, clients now spend less time on manual tasks and can now focus on more value add activities.Data visualization & analytics is another key feature of our platform.  Payroll is traditionally an area bogged down by spreadsheets. This makes checking and verifying information very time consuming.  By using visual elements like charts, graphs and maps, data visualization is an accessible way to see and understand trends, outliers and patterns in payroll data.  The end benefit is that both our clients and tax and payroll experts can spot errors more quickly and manage risk more easily across the payroll cycle.
EBM-Immedis was a part of Taxback Group's International Global Mobility Service. The company was rebranded approximately 1.5 years ago.  In your opinion, which aspect of the company needed the biggest change? What is the most important aim for Immedis right now?
The biggest change we needed as a business was to clearly communicate what our value proposition was.  Historically being part of Taxback, although hugely beneficial, also caused clients and prospects to wonder whether we were a tax only business.  This made it more difficult to explain our credentials as a global payroll provider. By rebranding and repositioning, this helped those conversations flow more easily.The Immedis name came from what our clients told us. We conducted independent research which fed into the naming process and we asked why they chose to work with us.  The feedback was unanimous – service reliability and responsiveness.When you're dealing with payroll, time is of the essence. Immedis understands this. We understand the challenges that our clients have to deal with and we know how important it is to get answers from qualified experts as quickly as possible.  This 'immediate' service is what sets us apart.
EBM-Immedis has many global clients — Wayfair, Apex Fund Services, NYIT, Airbus. One third of company's business is coming from Ireland. You've also mentioned that you want Immedis to expand to Asia and grow there.  What steps have already been taken towards this? Why it's important for the company to target Asia?
Asia is a natural progression for us to expand to as we have a global client base. One of our centres of excellence is based in Sydney, Australia. Having a presence on the ground is important to build up a team of qualified tax and payroll experts there so we can provide the best service to our clients.  
EBM- Last year, Immedis signed a deal with pro-golfer Shane Lowry, with an idea to pursue an Immedis brand acquisition in the US and its multinationals.  Now, after a year has passed by, what's the situation in this area?
Immedis launched in November 2016 as a standalone entity from The Taxback Group. Seven months later we acquired our first payroll business in the US and a month following that we signed Shane Lowry as our brand ambassador. Today our relationship with Shane is stronger than ever.  We regularly host events with him and our clients and partners to help strengthen our relationships.We previously said that further acquisitions would be a possibility for us to grow and I still stand by that statement. There are lots of possibilities for us in the mix right now and the next 12-24 months will see other key developments in this area.
Can you say a few words about the future?  How do you think Tax and Payroll sector will look like 10 years from now? Do you think that global payroll market will be different? And Immedis — what will it look like?
The Tax and Payroll market is starting to see big changes. Last week we saw the acquisition of Celergo by ADP. Two key vendors in the market. This is a trend that could likely continue as the bigger players acquire smaller vendors who have a solid client base. However, I'm not convinced that's what the market needs or what clients want.  Many of the larger players pass information from clients to their in country providers without adding any real value in between. This is done by account teams without the tax and payroll knowledge to be able to answer clients' questions.At Immedis we place tax and payroll experts at the heart of our business, ensuring clients remain compliant and have access to the right help as and when they need it.  We work with in country partners in 150 countries worldwide to deliver our global payroll service allowing our Client Delivery team to provide the best service possible to our clients. These in country partners go through a strict due diligence process and ISO 27001 accreditation to ensure compliance and rigour is applied to everything they do.In 10 years, Immedis will in some ways be unrecognizable. But we will always stay true to our origins that have been the foundation of our success. The past 18 months alone have shown the phenomenal change and pace at which we've grown.  I see us having centres of excellence on each continent with the biggest brands in the world coming to us to manage their payroll. I see our graduate programme delivering the future managers of our business, our employees growing with Immedis to become recognized thought leaders in the global payroll market. And our technology helping simplify global payroll and employment tax for businesses worldwide.