It was recently announced that  Samsung chose London for it's new European headquarters stating that London was  "not a fun place to live unless you are really rich".Berlin had been chosen instead due to the lower cost of living. We take up the story and look at the realities of living in both. By Nick Staunton
Samsung Next, a $150 million technology fund owned by the South Korean company, decided that after looking at the pros and cons of living in London and decided although with its many pros was not worth it .Unlike L'oreal , it's managing director in Europe Felix Petersen told The Times  in the UK it had become "increasingly hard for people to build companies" in London and that there were no reasonably priced neighbourhoods left.
Of course once the story hit the press ,you had the normal London pressure groups and business groups hitting back at the claims, saying London continues to attract tech talent from around the world.All very well but when you look at the living costs in Berlin and the real costs of living in London it comes as no surprise that Samsung chose Berlin. We ourselves have been looking to set up office in Berlin and it seems there are greater benefits in Berlin and make no doubt , it is a much cheaper to city to set up a business than in London.London was expensive enough 10 years ago however in the last five years the rents have gone up even higher with the costs of housing getting into the silly zone.  Most young professionals and first time buyers cannot afford to buy in London and can only do so with help from their parents. This is not the case in Berlin where it is still relatively cheap although getting more expensive each year with more tourism and more foreigners starting to live there. Berlin you can quite easily buy a flat in city centre neighbourhoods for £200,000. You would probably be sniggered at if you were to search for a flat in London on this budget. Such are the differences in price.
Mr Peterson continued: "In Berlin, you can do stuff without much money. You can bike around or sit in the park. There are uncommercialised zones. You can experiment and play around with technology in a more relaxed environment.
In London, the cost of living, the cost of getting around and the infrastructure mean it's not a fun place to live unless you are really rich, especially for young people."London is a virtually impossible place to live if you want to have children, he added.
On a quick analysis of course he is absolutely right and bang on the money here. It doesn't take much if you were to do a quick comparison to realize this . London rent on average per room is £800 per month ,a flat is £1500 in the city centre while you can just about half that to get the same in Berlin and without the daily congestion. Eating out is cheaper in Berlin by about a third and drinking is about 50 % cheaper.
In response to the above statement's made by Mr Peterson, Mayor Sadiq Khan's press officials insisted London is "one of the best cities in the world in which to do business".
This is something we all know but actually living in London is possibly three times as expensive as Berlin.She went on to add, "London is Europe's largest tech hub and is open to talent, entrepreneurs and innovation from all over the world.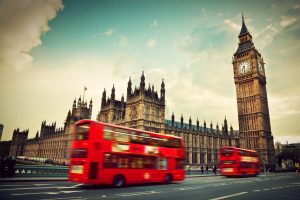 "Some of the world's biggest companies are proud to call London their home and have made a commitment to the city. In the past year alone, Apple, Google and Facebook have pledged long-term investment into London, saying that the capital is leading place for technology and innovation."
However the Mayor's office did concede that cost of living in London is "a problem".
Mr Petersen's words also drew criticism from Russ Shaw, founder of technology trade group Tech London Advocates, who told the Times that London was among the most liveable cities in the world.
Mr Shaw said that £1 billion had been pumped into London's tech sector by investors during the first half of this year alone, adding: "Berlin has a lot of catching up to do".
In the grand scheme  of things London is a wonderful city to do business and in the grand scheme of things , one of the best in the world but reality is you have to work harder, you have to fight twice as hard for the same pot of money due to sheer volume of competition but being very well connected is what  will make London work for you so it's a question of commitment. Its also a question of faith and whether you wish to invest so much hard time and money to not only make your millions or your company successful but whether you have the bank account to afford it in the meantime.
On a long term view it is also a question of how you wish to lead your life. There is no question Berlin is more laid back , easier to get around , less busy and cheaper to live and is genuinely a real force in the start up scene amongst Europe's leading cities with plenty of money and plenty of support. London in comparison is a monster but with possibly bigger returns -guaranteed for the few, however the question remains , what is it you want from your city?