It's one thing for a business to move its ERP data to the cloud, but it's another thing entirely to adopt a cloud mindset within an organisation. This involves convincing the workforce of the merits of the cloud and fostering a business culture that supports flexibility and the integration of new technologies. Furthermore, it's important to ensure that appropriate processes are in place to deal with a new set of expectations that the transition to the cloud can bring, such as the ability to work away from the office.
So, how can business leaders maximise the impact of the cloud throughout their organisation?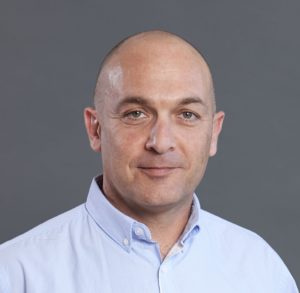 By Andres Richter, CEO Priority Software
Dispelling the misconceptions
One significant barrier to achieving a cloud mindset is misconceptions surrounding the implementation of cloud technology.
There's still a view that migrating a database to the cloud is an exhausting ordeal, that it requires an overhaul of processes, takes longer than expected, and ends up being more costly than useful for businesses.
Of course, if not planned carefully and executed correctly, data migration has the potential to cause chaos. Thankfully, the key to sidestepping calamity is relatively simple. A detailed and considered plan of action, that identifies what data needs to be migrated and sets out a realistic timeline, goes a long way to mitigating these potential issues.
Highlighting the value
In order to get the business on board with the cloud, it's important to highlight the benefits it can bring.
For example, migrating databases to the cloud allows for "bespoke" packages, where businesses can pick and choose the functionalities they need, which makes it easier for them to scale on-cloud than on-premise solutions.
It also gives users the freedom to access data from any location. This means employees can have visibility of the business whenever it's needed, allowing them to stay on top of today's business challenges as and when they arise.
In manufacturing, for example, cloud-based ERP systems bridge the communication gap between the shop floor, back end, and planning and control systems, forming an arterial route through which information can travel automatically and instantaneously.
The cloud is regularly touted as the one-stop-solution for greater efficiency and flexibility—and for good reason. It reduces costs, encourages innovation and delivers value to businesses by transforming internal practices.
Laying the foundations
By now, many companies have come to understand that there's a lot to be gained from a cloud-based model. However, businesses also need to rethink building, maintaining and monitoring performance in their cloud environment.
In order to foster a healthy and productive cloud mindset, it's imperative that businesses ensure they've laid the foundations for the transition to cloud-based ERP. Without the right expertise and processes in place to deal with a new set of expectations that come with the transition, businesses are setting themselves up for a poor return on investment.
Generally, the older an organisation, the more complex and knotted its processes and systems, and untangling that web can prove a difficult task. Identifying activities and gaps that are inefficient is a vital first step to becoming cloud-ready, and this can be done by carrying out a thorough, company-wide audit.
Unless historical on-premise issues are resolved before cloud-first strategy gets underway, businesses run the risk of simply transferring those issues to a new environment.
Cultivating the culture
Cultivating a business culture that supports operational flexibility and embraces new technologies is another important step in achieving a business-wide cloud mindset.
Perhaps the most striking feature of today's technological landscape is its pace of change and, in a rapidly changing environment such as this, the most important traits are agility and adaptability. The question every manager is concerned with is not how to adapt to change after it occurs, but how to prepare for changes further down the road.
Alongside technological transformation, businesses must be prepared for the predicted transformation of organisational structures. In the future, it's expected that businesses will employ only a few full-time staff, assisted by a team of freelancers, ad hoc project managers, and many part-time employees, most of whom will work remotely.
The internal structure of a business will become far less rigid, moving towards a model that looks more like a loose and flexible network of satellites. In this type of system, embracing technologies such as the cloud, which support remote working and real-time data updates, becomes a necessity.
The reliance on outdated legacy systems, or in some cases, no business management systems at all, is taking its toll on productivity levels, and it's also costing UK businesses billions.
By not updating their technological arsenal with the latest cloud-based ERP solutions, businesses are missing out on real-time assessment and reporting, alerts of bottlenecks and preventive operations, and a secure platform to store their data.
Beyond this, though, it's crucial that businesses are prepared to commit not just to a technological overhaul, but also to cultivating the necessary mindset to accommodate this change. It might be difficult to quantify the precise monetary value of a cloud mindset, but this doesn't mean businesses should disregard its centrality to successful digital transformation.