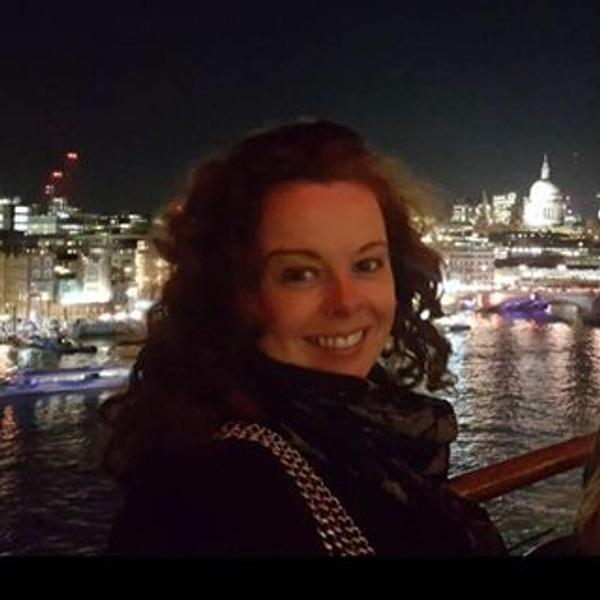 With each passing year, consumers are becoming increasingly concerned about the sustainability of products. According to Simon Kucher's 2022 Global Sustainability Study, 66% of consumers now rank sustainability as one of the top five drivers behind a purchase decision, up from 50% in 2021. Additionally, 75% of global consumers feel environmental sustainability is as important or more important to them now than it was in 2021. By Marie McCarthy (pctured) , the Consumer Electronics Revenue Director at Centric Software
The consumer electronics industry lags behind in sustainability compared with other retail sectors. This shift in consumer behavior is particularly challenging for consumer electronics brands, retailers and manufacturers, especially as reports continue to emerge about growing quantities of e-waste and its environmental impact. To address this issue, the consumer electronics industry is taking steps to improve post-use disposal, such as using more 'closed-loop' materials. In the future, it seems likely that brands will develop products in ways that make it easier to recycle their parts. However, recycling can't be the whole story. A multifaceted solution is needed to fully address the problem of e-waste and increase sustainability.
Sustainability isn't just about selecting the right materials – it's about having the right information, and using it to make informed decisions. How can consumer electronics companies use data to improve sustainability before the product is available to the consumer?
Aim to become digitally innovative
Digitalization and sustainability will both drive future growth, with digitalization enabling sustainable transformation.
Brands that incorporate a robust digital transformation strategy and deploy it to become more efficient and sustainable will flourish. For example, many companies are beginning to embrace digital twin technology to test their supply chain design and build greater resilience. On the planning side, under-stocking, over-stocking or misallocating inventory can have serious implications for sustainability and profitability. By gaining transparency and data-based insights, brands can better understand what consumer products they should deliver and boost agility to quickly adjust to shifting demand.
The benefits of a digital-first approach will be felt at every point along the supply chain, right through to merchandising, marketing and customer service.
Invest in circular supply chains
According to Deloitte, 46% of consumers want more clarity on how to dispose of or recycle old products. By implementing circular supply chains, brands can promote recycling and reuse of old materials at the end of a product's lifecycle.
An effective circular supply chain tracks materials throughout the product lifecycle so they can be identified and fed back into the conversion process for reuse, recycling or re-manufacturing. These circular supply chains are not limited to a single company's value chain. Third-party vendors often recycle and feed the materials into another sector's value chain as substitutes for virgin raw materials.
Successful raw material recapture and reuse at the end of a product's lifecycle depends heavily on traceability. Digital tools that can effectively track the usage of raw materials throughout the product lifecycle are the key to implementing circular supply chains in any meaningful way.
Transparent workflows sidestep disruption
Improving supply chain visibility empowers consumer electronics brands, retailers and manufacturers to become more sustainable and resilient to risk by predicting and responding rapidly to events in the supply chain ecosystem.
Using a product lifecycle management (PLM) system such as Centric PLM®, consumer electronics teams can increase workflow transparency, collaborate and co-develop with suppliers, gain early profit margin visibility, speed time to market, leverage buying power to drive down costs and prevent supply chain disruptions from delaying product launches.
PLM enables teams to preserve the quality and compliance of consumer electronics products by storing all live product-related data on one real-time, centrally accessible digital platform. Teams can easily access and update version histories, corrective actions, performance metrics, factory audit data, compliance documentation, regulatory information and differences in supplier costs.
Using collaborative and highly visual digital touch-screen boards such as Centric Visual BoardsTM for SKU rationalization, this can help improve inventory management, reduce warehousing costs, increase profitability and lead to greater customer satisfaction. This approach allows teams to gain better visibility of product assortments and make data-driven decisions that optimize the supply chain and improve the overall performance of the business.
Use sustainability reporting to inform decision-making
Mandatory ESG reporting is set to begin for qualified European Union (EU) companies on January 1, 2024, requiring companies to provide investors, customers and other stakeholders with better metrics on the environmental impact of business operations. By using digital analysis and reporting tools for sustainability assessments, teams can quickly access and present up-to-date data to inform and guide internal and external reports.
Centric PLM's sophisticated reporting capabilities provide teams with the ability to make more informed planning and sourcing decisions. With the right tools to track sustainability initiatives, improve visibility, gain insights and understand, measure and analyze environmental impacts, teams are empowered to make conscious and sustainable changes throughout the entire supply chain.
With much competition in the global consumer electronics industry, this provides the opportunity for companies to differentiate themselves with true powerful sustainability initiatives, whilst also elevating brand perceptions.
Accurate, up-to-date supply chain data is the cornerstone of any sustainability strategy. If teams lack insight into raw material availability, costs, supplier issues, environmental impacts, material recyclability and potential supply chain disruptions, it becomes impossible to make effective decisions. Consumers are becoming more aware of sustainability issues in the consumer electronics industry, and it's up to brands, retailers and manufacturers to step up and embrace digital technology that will deliver truly sustainable products.
Marie McCarthy is a PLM and portfolio planning enthusiast who brings 25 years of experience in global B2B, technology, enterprise software and SaaS to her work as the Consumer Electronics Revenue Director at Centric Software. Marie works closely with consumer electronics companies of all sizes to deliver end-to-end digital transformation, using Centric's world-leading PLM and visual planning solutions to revolutionize product creation, sourcing and launch.