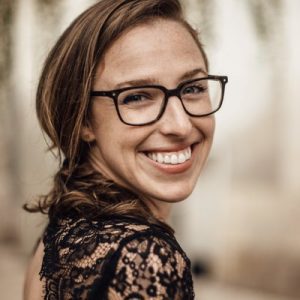 With the clock ticking on options to prevent the worst effects of global climate change, pressure is growing on industry to accelerate efforts to reduce deadly carbon emissions.By Hayley Moller (pictured), climate tech expert and CMO of climate start-up Thallo .
Most business headlines focus on stories such as BP and Total's $14bn investment in German offshore wind power or the shipping industry's recent deal to be net zero by 2050. However, there are also some encouraging advances in blockchain technology which could help alleviate the unfolding catastrophe.
Blockchain still has its skeptics – partly because of its association with cryptocurrency and partly because people struggle to conceptualize how it works. But the reality is that companies as diverse as Meta, Visa, Walmart, and PayPal are now harnessing blockchain technology for core functions ranging from improved supply chain transparency and dispute resolution to the creation of watertight contracts.
Blockchain also plays a significant role in climate change initiatives, enabling the development of innovative carbon offset projects and supporting nature-based solutions. It can help track the impact of carbon reduction projects, such as reforestation, and ensure they meet the promised targets. What's more, blockchain can facilitate the creation of social and environmental co-benefits – like improving local livelihoods and biodiversity. 
Here are two blockchain-enabled nature-based projects that demonstrate promising implementations of the technology: 
Emerging Eco: With traditional wood, charcoal and animal dung cookstoves contributing to 50% of global black carbon emissions, the race is on to find cleaner cooking solutions that can help save the planet. To this end, Emerging is a digital platform using blockchain technology to strengthen the credibility and accuracy of environmental claims around cookstoves. 
The company has launched one of the first blockchain-native, digital-MRV, real-time carbon credits. Emerging gathers real-time data by connecting stoves to the internet and using electronic transaction records for renewable cooking fuel sales. This approach democratizes access to impact revenue by making it easier for small businesses to register and helping to ensure the environmental impact can be accurately tokenized and monetized. 
Drawing on millions of records of verifiable data using Causal AI, Emerging says the new system is tackling some of the key challenges associated with traditional carbon registries. These include the cost of registering – often upwards of $100,000 – and the time involved – typically 18-24 months. The system also eliminates the need for middlemen – thus stripping out their high fees.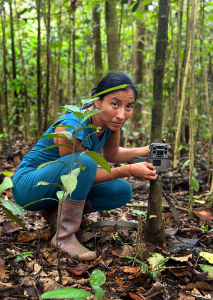 Savimbo is a company created by, and for, indigenous and local small farmers in the Colombian Amazon. It pays subsistence farmers and indigenous groups in tropical forests direct monthly micropayments to preserve ecosystems. The company then certifies carbon, biodiversity, tree, and water credits, sells them internationally on and off the blockchain, and splits the gross revenue locally. Blockchain is a critical component in Savimbo's mission for two reasons. 
First it gives buyers an audit trail to show exactly where their carbon sequestration originated. Alongside guarantees of good provenance, today's buyers want the full backstory for each carbon credit and evidence that their investment is changing lives and moving the dial on the drive to net zero. 
Secondly, blockchain makes it easier to cut out carbon credit brokers – thus controlling the price of credits and returning more revenue to locals. Blockchain is one technology among many used by Savimbo. As stated in an open letter to carbon credit certification agency Verra, Savimbo has chosen to use blockchain to teach farmers how to track their offsets using trustless methodologies that work off-grid. Farmers use a combination of drone photogrammetry, satellite monitoring, machine learning, GPS, and blockchain to track offsets from creation, certification, and sale. The overall aim is to validate carbon capture quickly and more efficiently than is currently the case.
Final Thought
Blockchain in an environmental context helps improve access to the carbon credit market, build better authentication and elimite intermediaries and their fees. This, in turn, empowers people on the frontline of climate change to be fairly compensated for their critical role in tackling one of the world's most urgent problems.