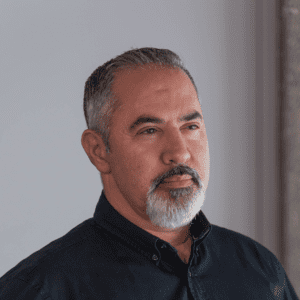 Creating a business that remains relevant in the long-term is no simple task.More often than not, organizations will have to reinvent themselves several times over throughout their lifespan to stand the test of time. Never has this been truer, as we approach the age of hybrid working. Written by Nikolas Kairinos, CEO, Soffos.ai 
It goes without saying that throughout the pandemic, most firms have had to make some difficult decisions and adjustments regarding the way they do business. Even now, as organizations look set to adopt a hybrid work model to succeed, many will be looking to invest funds in the technical infrastructure needed to make this a reality, ensuring employee productivity and business growth while teams are divided. Of these investments, data analytics will be a vital component to anticipate market dynamics and aid smart decision-making. 
Put simply, before making any radical changes needed to keep a business fresh, business leaders require crucial insights and data to provide some clarity about what is actually happening internally, and within their industry. Given that more than half (52%) of the businesses surveyed recently by Soffos.ai plan to invest more funds in data analytics over the coming 12 months, it seems like organizations are beginning to tune into the fact that actionable business insights can often result in improved staff retention, more structured policies, and better informed investments. 
So, where should businesses look to first when implementing a new data strategy?
The importance of creating a data-driven culture 
Firstly, change must start within, and business leaders should look to equip their training managers and HR departments with sophisticated learning management systems (LMSs) that make the most of data to support consistent employee development. 
Although many teams may have become accustomed to group videoconferencing sessions, break-out rooms and webinars to plug the training gap throughout the pandemic, for many employees, these sessions have left a lot to be desired. Indeed, one third (33%) of the workers surveyed by Soffos.ai said that online learning solutions provided by their employers through the pandemic were too generic to help their professional development. 
Consequently, businesses should look to leverage sophisticated LMS technologies to find out what their employees truly require from learning and development (L&D) opportunities, so that they can flourish. For example, platforms augmented by artificial intelligence (AI) and natural language processing (NLP) capabilities can conduct Q&A style assessments to determine what staff do and don't know – extracting critical data from both verbal and written responses. 
Sophisticated systems will flag up the areas that specific individuals and teams need to develop, and the areas that they are more confident with. From there, learning leaders should be able to tailor future training initiatives based on this data, to account for any learning gaps, key competencies that staff wish to expand, and the real needs of employees. Likewise, based on engagement levels and metrics to measure progress, businesses should be able to make consistent, lifelong learning more of a priority. For instance, by pushing out call-to-action notifications via the LMS when employees need to learn changing industry standards or new regulations, this will ensure that individuals are always keeping up with their personal development.
As data and analytics are constantly changing and becoming more refined, employees too need to move with these changes. As such, consistent training should be mandated in data strategy and carefully spelled out in any model of hybrid work – doing so should ensure that employees have the ability to interpret ever more complex data sets and help their business operate as competitively as possible.
Looking to AI and ML for more efficient data
Out of the realm of corporate L&D, once businesses acclimatize to an increased focus on data to propel their operations, business leaders can then go on to utilize these technologies more widely. That said, there are some obvious limits to the amount of data any individual or team can handle alone, but thanks to emerging analytics tools that utilize artificial intelligence (AI) and machine learning (ML) technologies, businesses should be able to let the technology do the talking.
First and foremost, businesses stand to gain plenty by migrating their data over to the cloud. Put simply, this will enable firms of all sizes to scale up in a cost-effective manner, as the volume of data being captured grows, while paying only for what they use. As an added bonus, any data collected will be readily and easily accessible to all members within the organization, which will no doubt make for an important weapon in their armoury when it comes to agile and informed decision-making.
In some cases, it won't be immediately obvious which input variables a manager needs to use to arrive at the conclusions required to make smart business decisions. ML-powered analytics offer a solution to this problem as they work from the 'outside in' to learn from data, beginning with the outcome, rather than working from past data to establish links between variables.
Machine learning technologies, which are an important sub-division of AI, also consistently improve their output based on new data and learned experiences. This means they can equip businesses with increasingly accurate insights and predictions as they are fed more and more information – helping businesses forecast patterns like changing customer behaviour and needs, and even the organization's exposure to fraud and cyber-attacks. This means that businesses should be able to come up with a robust supply of data to anchor their decision-making – whether this is as small as adapting existing policies and workflows internally, to informing the development of new product offerings and investment activities.
Ultimately, organizations should be putting people at the centre of their decision-making, as well as data. Although some employees might still be inclined to fall back on their business nous and gut instinct when it comes to making big changes, so long as managers lead by example, they should be able to ensure that all voices are heard, and not just the visible few. In doing so, businesses should be able to combine the power of data and human intelligence to make way for some real, transformative change.
Nikolas Kairinos is the chief executive officer and founder of Soffos, the world's first AI-powered KnowledgeBot. The platform streamlines corporate learning and development (L&D) to deliver seamless professional training for employees. You can follow him on LinkedIn and Twitter.