Digital transformation is hot. Richard Fitzpatrick examines what it's all about, tips for successful adoption and some of the myths about a way of thinking about business that is turning the world upside-down
Digital transformation has caught the zeitgeist. According to Gartner, the research firm, spend on digital transformation will top $3.8 trillion by the end of the year. To put that figure in perspective, it's about four times the money that the US government will spend on its military in 2019. So what's the beef with digital transformation? Why has it been capturing the imagination of businesses around the world? And what exactly does it mean?
In its truest form, it entails a radical overhaul of the way a business operates. It requires a fresh outlook. It's more than just dropping in new technologies to speed up an existing business process. It's about changing the foundation of a business – right across the operating model; the IT infrastructure; the business's route to market; how it sells its product or, if it's a sector like healthcare, how it delivers its service. It always entails significant cultural change.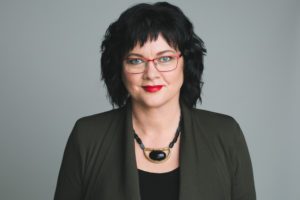 "A lot of the time when we think of digital transformation, we just think we need to give a client newer tools so they can do things digitally. The challenge with digital transformation is to completely re-think the way we do business. That might mean processes, service offerings. It might mean changing the market completely so there's a level of innovation that goes along with digital transformation," says Dr Jen Frahm, an author and expert in organisational change.
"To give you one example. A client I'm working with at the moment is embarking on a digital transformation. It's in the cemeteries and burials industry. Whilst improving their technology is putting in systems that help families find plot sites. It might be doing more things online, more self-service that they would have once gone into a funeral director for. Digital transformation says that, 'Actually, we need to re-think the whole concept of burial and mortality.'
"You can see, for example, what they're doing in Japan with holographic vaults because they've recognised that with an aging population and people not having families there is nobody to come and visit the departed. They want to make it easy for people who are living around the world to visit so you can log into a digital portal and you plug in biometrical details of yourself and it will recognise you as kin and it will bring up a holographic presentation of your loved one. That's what I mean about transforming the way we think about whatever your industry is. Now try and introduce that concept to a gravedigger for 20 years. That's a big change."
The software solution provider Cora Systems delivers digital transformation projects to sectors like engineering and construction, life sciences and government; it has been at the heart, for example, of repurposing Ireland's Health Service Executive, which is the biggest change transformation programme in the history of the Irish state.
One of their clients Honeywell Building Solutions operates on projects like, for instance, the reconstruction of London's Wembley Stadium. Cora helped to transform the insight Honeywell has into its portfolio of projects, which number about 26,000 on a given day, as the first part of a digital transformation initiative. Cora recognised that it has to take it one step at a time with an organisation as large as Honeywell, which is a Fortune 100 company.
"In a large organization like Honeywell, we recognize that change management is only about 50% of the overall solution so we've made our pro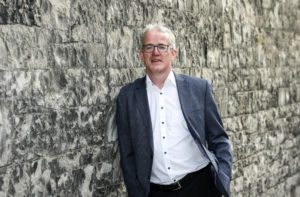 duct very configurable," says Philip Martin, CEO, Cora Systems. "Within the part of Honeywell we help out, it has over 12,500 employees. We've configured our product so they can use it according to the way that they manage their projects. It gives senior management roll-up information on the many thousands of projects that are on-going in that organization. With one consolidated view of projects, senior management are able to make better decisions. "A senior management team is paid to make decisions. If the right information is in front of them, they'll make very good decisions. If they have a lack of information or wrong information in front of them, they'll either make lucky decisions or incorrect ones. With the right software solution, you eliminate that random factor. It's an essential ingredient when you're dealing with enterprise-wide digital transformation programmes.
Global consulting firms like Accenture, Deloitte and PwC often roll in teams of consultants to help companies implement their digital transformation programmes. Tackling the cultural change inherent in a big change initiative can be daunting – even at the very top of the organisation. It's something that has struck Frahm with some of the CEOs she has worked with – they, too, can be gripped by fear at the magnitude of change required with large-scale digital transformation. Conversation is imperative when it comes to coaching hesitant leaders in grappling with change.
"You have to be able to name the fears, build trust and talk it through," says Frahm. "It's only through having conversations and sense-making that you can have people either comfortable with what the future might be or comfortable with the fact that they're holding fear. There's nothing more powerful than the leader saying to their immediate team, 'You know what? I'm a bit uncomfortable with this as well. But here's how I see we're going to move through it.' It's not, 'Don't be scared.' Fear can be very useful. We want to honour fear, but you need to be able to hold it in balance with optimism and determination."
The City of Salford is leading the way in the UK in terms of its achievements in digital transformation, particularly around three nodes – healthcare; its university; and its enviable Media City. It 2017, Salford bypassed London as the UK's top city for percentage increase in start-ups. It has laid the foundations for the realisation of a genuinely smart city once 5G adoption becomes widespread. The City of Salford's Chief Digital Officer Jon Corner believes you have to think big to succeed.  
"You can spend so much time building integrated digital systems in order to do the same thing that you've always been doing only slightly faster," says Corner. "It's the bit that intrigues me. I do look at some institutions and they are engaged in fantastic new integrated technology, Cloud platforms, mobile working, but sometimes when I look at the workflows, the same duplication, the same replication, the same analog mind-set is still in play. That's a much bigger challenge – how do you accept that your way of working, your access to information, your access to your customers is potentially going to change out of all recognition within the next 10 years? That's the real transformation.
"I was judging at an event in London recently and there was a company pitching a mobility as a service product. One of the judges said to the couple of young lads presenting the platform: 'Your idea for call-up transport and being able to shuttle people around from one place to another is really fantastic. Do you think your product would work in bus stops as well?' The two young lads presenting the platform were really confused. One said: 'If our platform is adopted we won't need bus stops. You are the bus stop.' That kind of encapsulated it for me. We have to embrace new paradigms."
For further insight into digital transformation, see: www.drjenfrahm.com.