Why does Getafe get 25% the rate of injuries of a competitor like Real Madrid? How can a virtual assistant like Alexa transform the way the globe's biggest corporations manage their project portfolios? Richard Fitzpatrick examines some of the practical benefits of artificial intelligence 
Artificial intelligence (AI) has seeped into every corner of our lives. Take football, for example, which is the most popular pastime we have, and, of course, a huge industry. LaLiga club Getafe is riding high at the moment despite its modest earnings. Last season, for instance, it had the 15th highest budget in the Spanish premier division; about 7% the rate of title winners, Barça. Yet it is on target to qualify for next season's UEFA Champions League. 
Part of Getafe's success – which also includes the genius of its manager José Bordalás and an aggressive, counter-attacking style – is built on a startlingly low injury profile. For three years running, it has the lowest injury rates in LaLiga. Last season, for example, its city rivals Atletico Madrid endured 47 injuries, Real Madrid 33, while Getafe had only eight. AI technology, provided by Zone7 – which also has clients in Major League Baseball and other sports as well as Olympic athletes on its roster – underpins its success.
"We look at it like a chess game," says Tal Brown, CEO, Zone7. "It's a really complicated problem. There's movement, workload (how much a player has stretched, run, sprinted), game metrics, health records, nutrition, sleep, blood. There's a million moving variables. We've created software that can analyse all this data.  
"The software will not only analyse it for Getafe but also for every other team we've ever worked on. It's like using every chess game ever played to teach your chess programme instead of just your games. We ask this programme to find correlations between injuries that happened in real life to real players and the data that has been collected for these players to [pre-empt] injuries.
"While humans are good at finding straightforward visual patterns like, say, observing that a player was sprinting too much over the last three days, we're not good at analysing complicated patterns. That's where machine learning becomes very helpful. That's what we do – we ask this software to learn from past data to find really complicated patterns that lead to injury, patterns across all these different data sources."
In the day-to-day business world, AI is becoming invaluable for essentially automating wholesale jobs. Already AI is capable of designing buildings, drafting legal documents and even making medical diagnoses. The key, says Cora Systems CEO Philip Martin – whose software company is helping its project and portfolio management clients to use AI for automating tasks in industries like engineering, healthcare and pharmaceuticals – is to take the process piecemeal.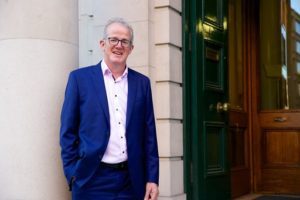 "We take our clients step by step so they can grow their use incrementally," says Martin. "It's nothing major. It's like any new technology – initially, there's always a fear of it. There's technology being used right now that people years ago said, 'We'll never do that'.
For example, pharmaceutical companies would have said that they would never store their data in the cloud, but now they see the benefits are huge – you can put your whole team offsite and you have your back-ups done offsite. It's moved low-value tasks out of your life. "For example, you can talk to your computer and say, 'Tell me the top 10 highest risk projects we have right now.' And the computer pops the list up. That's robotic process automation. It's repeatable tasks that you do on a regular basis, which you can replace with voice technology.
"I don't think there's 'a wow factor' with AI because it's what I'd describe as an incremental technology – small, incremental steps that gives quick wins to our clients in the project and portfolio management space is what we're working on right now. Initially, people will think with AI, 'oh, this doesn't work; it's not delivering me any value', but what happens is that it starts to deliver small pieces of value. People, for example, objected at the start to Google advertising but slowly they could see the benefits of being targeted with useful adverts.
"As of now, technology like Alexa voice service is in its infancy, but if you start talking to your laptop and ask it for project management reports, risk reports, what projects are doing well, highlight the top three failures, the top three successes, what works well and what doesn't, and you get to the stage in a meeting where you can talk directly to Alexa and pull the information up, that's invaluable. If the portfolio board can immediately see the board report for this week, then they discuss strategy rather than focusing on what happened in the past. You're getting rid of the grunt work." 
Brown concurs with Martin's viewpoint. It's about smart use of technology that's already in existence, believing there will always be humans at the heart of the advances being made by AI – however staggering they are. 
"Look at airplane pilots," says Brown. "They're now surrounded by the best technology available to man, but the pilots are still there – they're still being paid. We still need them to make decisions in real time. In football, I don't think we're going to replace coaches or doctors. We will continue to give them better tools to make faster and more accurate decisions. 
"Nothing can replace a doctor speaking to a player, understanding the mood, performing a physical assessment of the body. That's not going anywhere, but a pilot now has access to an extremely accurate navigational system instead of looking at the stars with a compass and a map trying to figure out if he's headed the right direction or not. We're not there yet in sports. Decisions on athletes are still as they should be, managed by humans and experts, but slowly more data and AI is going to become part of that process."